Ice Age Landscape on the Spree
From Dresden to Lübbenau and surroundings
Thousands of small and large watercourses flow around hundreds of islands in the Spreewald. The ice age and man shaped the picturesque cultural landscape between Berlin and Dresden. People live here from cucumber cultivation and boat trips. We approach this idyll from Dresden and enjoy a first walk in Lübbenau. Maybe it will lead us to Lehde or Leipe; over wooden bridges, narrow paths and past Sorbian wooden houses. The Sorbs and Wends are an indigenous people with their own language and culture. You can feel it in the bilingualism of the place-name signs, the traditional costumes or the filigree painted Easter eggs.
In Lübben we board a boat or kayak and let ourselves drift through the Spree Lagoon for 1-2 hours. On the way we eat regionally at one of the river snack bars. The subsequent Spreewald tour in a minibus leads to the Lower Spreewald, to Burg and to the Slavenburg Raddusch. The way back to Dresden is accompanied by Sorbian-Wendish songs and stories.
Day trip to the Spreewald
Program and highlights of the day tour to the Spreewald
Walk in Lehde
Visit of the big harbor in Lübbenau
Barge or paddling tour around Lübben with regional lunch
Spreewald tour Unterspreewald, Burg
Visit to Slawenburg Raddusch
Visit to Easter riders
Painting individual Easter eggs
Ice skating on the rivers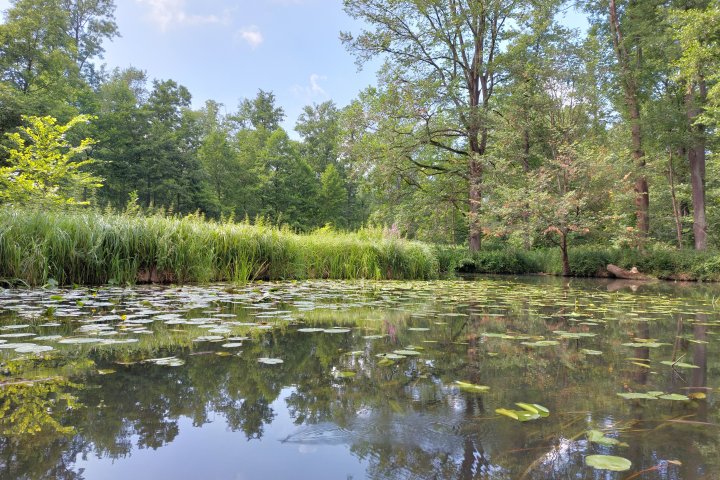 Services


Individual day trip in minibus up to 8 persons according to the program
Accompaniment by certified tour guide
Tour program (see above) with daily individual adaptation
Suitability for wheelchair users (2 wheelchair places, boarding aids)
doorstep pickup
regional tastings


Price


495,- € incl.

VAT

. Group price for 1 to 8 persons (minibus)


Dates


all year round Saturdays, Sundays, holidays, immediately bookable
other dates on request


Start and finish


Start 9 am pickup from hotel or home in the area of Saxony (Chemnitz, Leipzig, Dresden, etc.) and also from the area of Halle.
Finish 6 p.m. Arrival at pickup location or by appointment.


Number of participants


up to 8 persons
up to 2 wheelchair users


Cancellation conditions


up to 4 weeks before departure cancelable free of charge
up to 24 hours before departure rebookable free of charge
from 24 hours before departure cancellation fee 100% of the tour price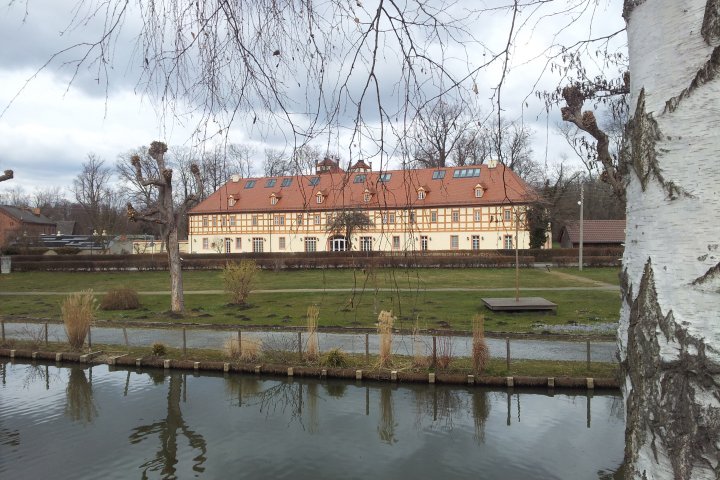 The day trip to the Spreewald is suitable for you if you …
are a guest in Dresden and you are longing for more rurality.
always wanted to know where the Sorbs and Wends live.
would like to take a closer look at an old Slavic castle.
have never taken a walk in a river delta.
would like to taste the delicious gherkins of the Spreewald directly on site.
like to drift in a punt or a kayak.
have never heard Wendish dialect live.
would like to get to know old Easter customs.
want to explore a unique biosphere reserve.
… .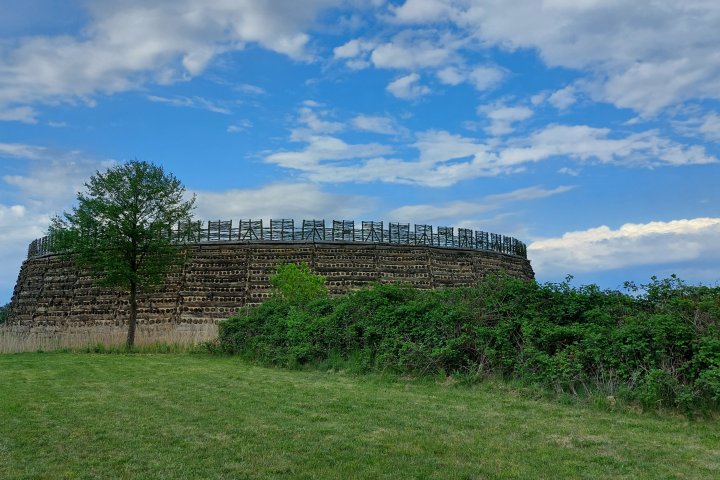 More tips and hints for the day tour to the Spreewald.
For the most part you will be transported by minibus. In Lübbenau and Raddusch we also move on foot. However, depending on individual preference, you should not walk more than 3 to 4 km. Please make sure you are dressed appropriately for the weather.
Direct contact to the tour guide
Pedro Oehme
0049-371-27550675
info(at)die-tagestour.de

Do you have questions about the tour or are you interested in an individual program? Then please click the button below. After complete input of your data you will receive an answer. There will be no extra costs.

You would like to book and pay the day tour by invoice? Then please click the button below. After complete entry of your data you will receive an invoice by mail. There will be no extra costs for you.

You would like to book and pay for the day tour online immediately? Then please click the button below. You will be redirected to the booking and payment partner Bookingkit. There will be no extra costs for you.

<! --/container -->

<! --/service -->