Renaissance kisses modernity
From Leipzig to Dessau and Wittenberg
100 years ago, students at Walter Gropius' art school were supposed to get rid of old conventions and play freely with shapes and colors. This idea met a time in which concrete, steel and glass came to the fore in building. The results were the Bauhaus, the Masters' Houses and the Gropius Estate in Dessau. Since then, this style has gone around the world. Everywhere today you can find Bauhaus-inspired architecture, art, culture – still contemporary. A flying visit to Dessau vividly demonstrates the individual design scope that this industrial type of living space design allows.
This is followed by a journey back in time, 500 years to the Renaissance. In Wittenberg, behavioral norms were also questioned at the time. However, in more existential questions of dealing with each other. The protagonists around the monk Martin Luther used the new possibilities of printing and the duplication of paintings to spread their ideas. 95 Theses on the Reformation of the Catholic Church were the beginning. With the translation of the Bible into German and many innovations in the practice of religion, Luther had found a broad base among the people. Even today we can feel the spirit of this time in Wittenberg between the castle church and the Luther House.
Day trip to Dessau and Wittenberg
Program and highlights of the day tour to Dessau and Wittenberg
Walk through the Gropius Settlement in Dessau
Short visit to the Bauhaus and the Masters' Houses in Dessau
Park walk with picnic in Dessau-Wörlitz parks
Tour of the historic old town of Wittenberg with the castle church, Cranach courtyards, market square, town church, Melanchthon House, university, Luther House, etc.
Final side trip to the Elbe river
Additional offer if the weather is suitable
Bicycle tour from Dessau via Wörlitzer Park and the biosphere reserve "Middle Elbe" to Lutherstadt Wittenberg (additional costs for bicycle rental)
Services


Individual day trip in minibus up to 8 persons according to the program
Accompaniment by certified tour guide
Tour program (see above) with daily individual adaptation
Suitability for wheelchair users (2 wheelchair places, boarding aids)
doorstep pickup
regional tastings


Price


495,- € incl.

VAT

. Group price for 1 to 8 persons (minibus)


Dates


all year round Saturdays, Sundays, holidays, immediately bookable
other dates on request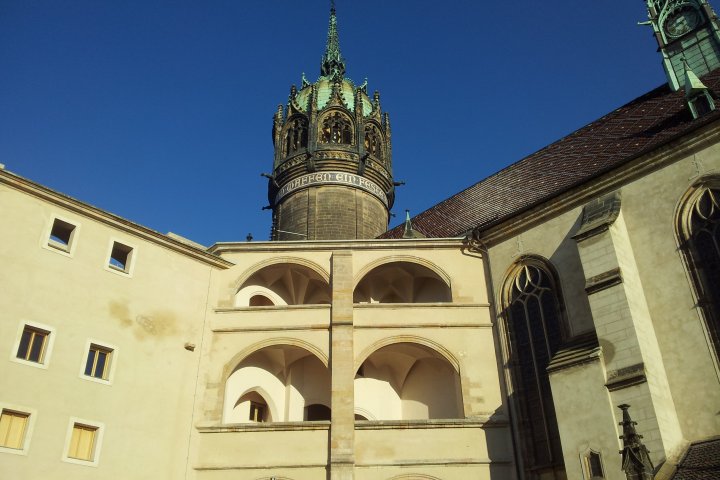 Start and finish


Start 9 am pickup from hotel or home in the area of Saxony (Chemnitz, Leipzig, Dresden, etc.) and also from the area of Halle, Gera and Jena.
Finish 6 p.m. Arrival at pickup location or by appointment.


Number of participants


up to 8 persons
up to 2 wheelchair users


Cancellation conditions


up to 4 weeks before departure cancelable free of charge
up to 24 hours before departure rebookable free of charge
from 24 hours before departure cancellation fee 100% of the tour price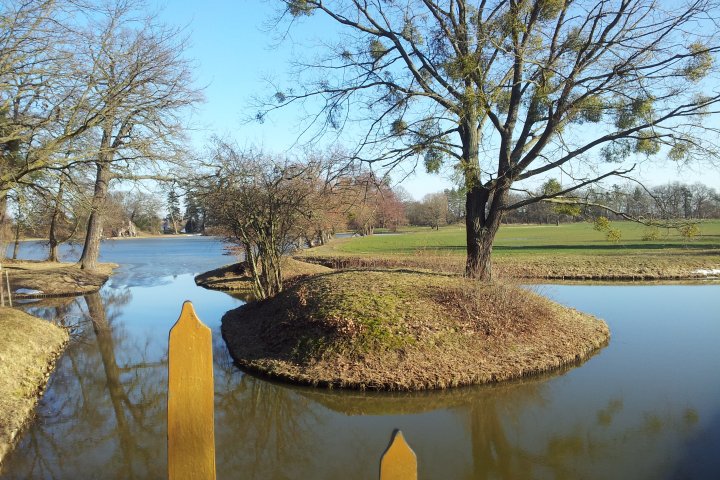 The day trip to Dessau, Wörlitz and Wittenberg is suitable for you if you …
are a guest in Leipzig and you want to be inspired architecturally.
always wanted to know where the Bauhaus is located and who lives in the master houses.
don't find Bauhaus beautiful, but are interested in the idea behind it.
would like to enjoy an English garden in Germany.
would like to take a walk in the

UNESCO

World Heritage Site.
have not yet fully understood Luther's 95 theses.
would like to take a look at Cranach's school of painting.
feel attracted by medieval towns.
would like to experience Saxon-Anhalt mouth and lifestyle live.
would like to get to know another facet of the Elbe Valley.
… .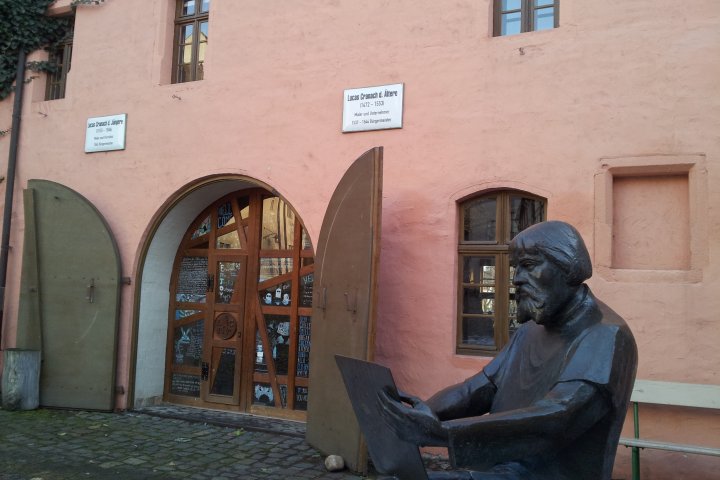 More tips and hints for the day trip to Dessau and Wittenberg.
For the most part, you will be transported by minibus. In Dessau, Wörlitz and Wittenberg we also move around on foot. However, depending on individual preference, you should not walk more than 3 to 4 km. Please make sure you are dressed appropriately for the weather.
Direct contact to the tour guide
Pedro Oehme
0049-371-27550675
info(at)die-tagestour.de

Do you have questions about the tour or are you interested in an individual program? Then please click the button below. After complete input of your data you will receive an answer. There will be no extra costs.

You would like to book and pay the day tour by invoice? Then please click the button below. After complete entry of your data you will receive an invoice by mail. There will be no extra costs for you.

You would like to book and pay for the day tour online immediately? Then please click the button below. You will be redirected to the booking and payment partner Bookingkit. There will be no extra costs for you.

<! --/container -->

<! --/service -->