Architecture and film scenery City pearls of the Middle Ages
From Dresden to Bautzen and Görlitz
On what was once Europe's longest trade route (Via Regia), Bautzen and Görlitz developed into urban gems. In Görlitz in particular, you can still immerse yourself impressively in past centuries. But first you are invited to Pulsnitz to learn more about traditional blueprints and gingerbread.
Bautzen then presents itself as the cultural center of the Sorbian minority in Saxony. During the short visit you will take a look at the historic center with the Old Waterworks, Ortenburg Castle and the Sorbian Cultural Center.
In Görlitz we explore the outer city center with the Holy Sepulchre, Nikolai Cemetery and Obermarkt in a minibus. The many wonderful details of the Lower Market and the Zwinger will be explored at a leisurely pace in a walk. A short detour to Zgorzelec in Poland will open up new perspectives for you. And if there is still time available, on the way back to Dresden we will visit Lake Berzdorf – a former lignite opencast mine.
Day trip to Upper Lusatia
Program and highlights of the day tour to Upper Lusatia
Stopover traditional handicraft in Pulsnitz: Pfefferküchler or blue printing
Short visit to the old town of Bautzen: Old Water Art, Ortenburg Castle, Sorbian Museum/Volk Theater, if necessary Yellow Misery
Culinary break in Sorbian
Tour in and around Görlitz: Holy Sepulchre, Nikolai Cemetery, Obermarkt, Postplatz, City Park, University, Brewery
Old town tour in Görlitz: St. Peter's Church, Lower Market, Upper Market, Zwinger, Neisse
Bonus: Lake Berzdorf, Cistercian monastery in Ostritz.
.
Street theater festival "Via Thea
Silesian Tippel Market
Old Town Festival
Open Monument Day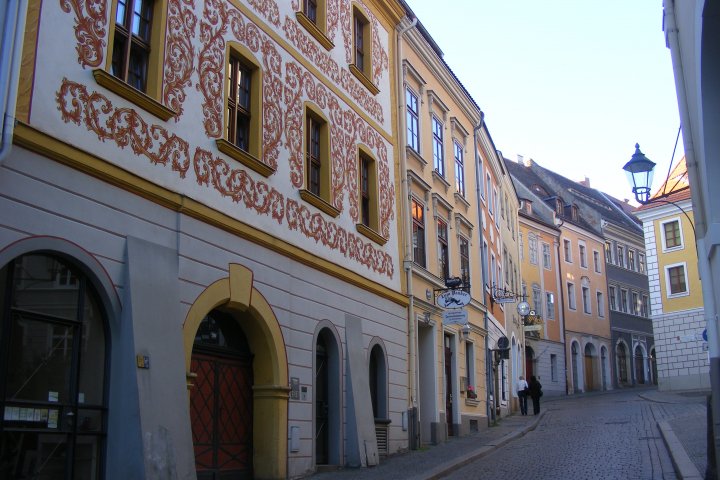 Services


Individual day trip in minibus up to 8 persons according to the program
Accompaniment by certified tour guide
Tour program (see above) with daily individual adaptation
Suitability for wheelchair users (2 wheelchair places, boarding aids)
doorstep pickup
regional tastings


Price


495,- € incl.

VAT

. Group price for 1 to 8 persons (minibus)


Dates


all year round Saturdays, Sundays, holidays, immediately bookable
other dates on request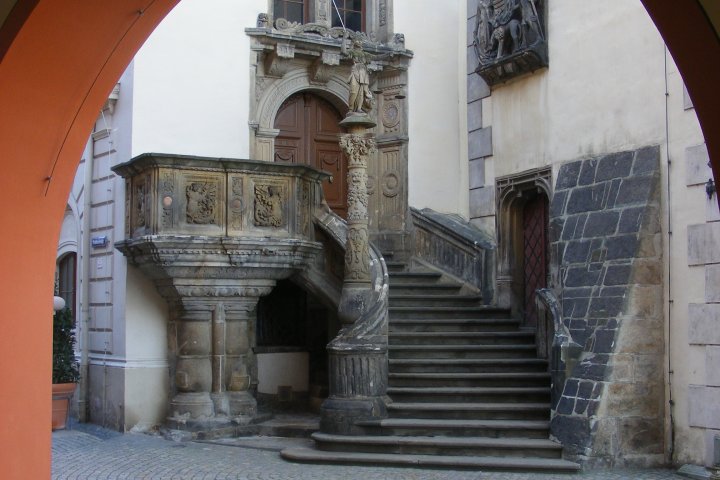 Start and finish


Start 9 am pickup from hotel or home in the area of Saxony (Chemnitz, Leipzig, Dresden, etc.) and also from the area of Halle.
Finish 6 p.m. Arrival at pickup location or by appointment.


Number of participants


up to 8 persons
up to 2 wheelchair users


Cancellation conditions


up to 4 weeks before departure cancelable free of charge
up to 24 hours before departure rebookable free of charge
from 24 hours before departure cancellation fee 100% of the tour price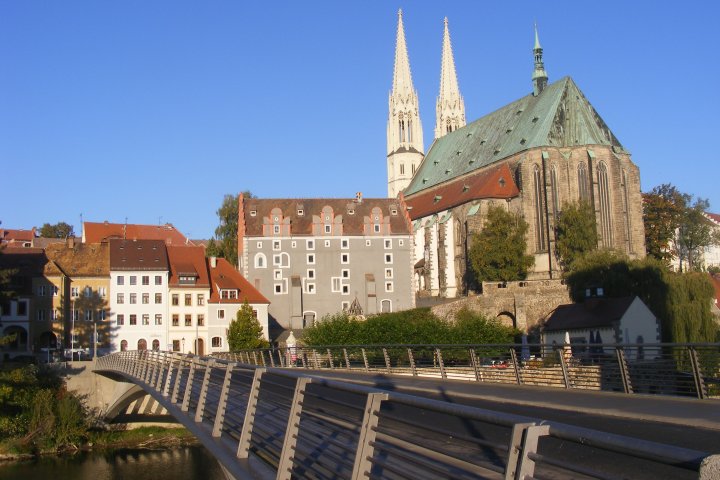 The day trip to Upper Lusatia is suitable for you if you …
are a guest in Dresden and you feel like medieval flair.
have always wanted to know what hall houses look like inside.
want to know how Sorbs preserve their culture.
don't want to travel all the way to Jerusalem to see the Holy Sepulchre.
want to take a walk to Poland and back.
have not seen the scenery of many Hollywood movies.
love to wander through medieval alleys.
want to experience Lusatian dialect and humor live.
are enthusiastic about Gothic, Renaissance, Baroque and Wilhelminian architecture.
are open-minded for Lusatian delicacies and tastings.
like to photograph doors, windows, sculptures, installations.
are interested in what has become of the open-cast lignite mining near Görlitz.
… .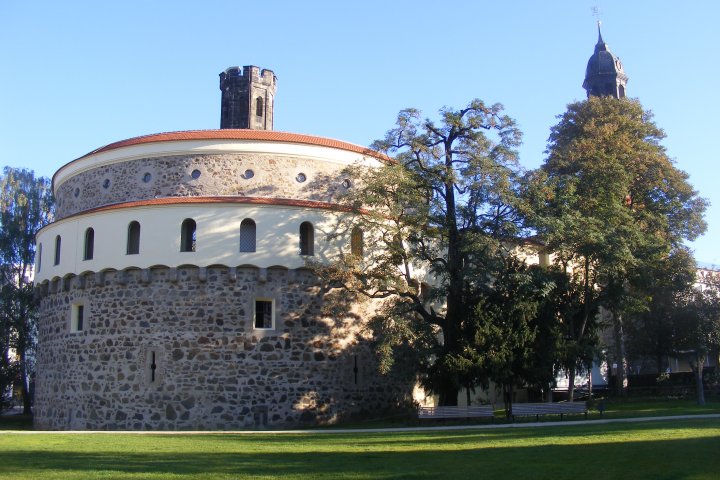 More tips and advice for the day tour to Bautzen and Görlitz.
For the most part you will be transported by minibus. In Pulsnitz, Bautzen and Görlitz we also move on foot. However, depending on individual preference, you should not walk more than 3 to 4 km. Please make sure you wear clothing suitable for winter conditions.
Direct contact with the tour guide
Pedro Oehme
0049-371-27550675
info(at)die-tagestour.de

Do you have questions about the tour or are you interested in an individual program? Then please click the button below. After complete input of your data you will receive an answer. There will be no extra costs.

You would like to book and pay the day tour by invoice? Then please click the button below. After complete entry of your data you will receive an invoice by mail. There will be no extra costs for you.

You would like to book and pay for the day tour online immediately? Then please click the button below. You will be redirected to the booking and payment partner Bookingkit. There will be no extra costs for you.

<! --/container -->

<! --/service -->